Over a year ago, Forefront started its mission to curate the best projects and insights from across the social token landscape. Why? Because the need for curation rises as decentralization increases. Our goal at Forefront is to help people find communities that align with their values, and to help those communities do incredible things.
That mission is needed now more than ever. The explosion of social tokens and DAOs over the last year has made it hard for anyone — including us! — to keep up with the pace of innovation. We're working hard to build an information highway between Web2 and Web3, one that will allow more talented people to travel across. If we can speed up that transition by even a tiny fraction, the compounding impact is almost incalculable.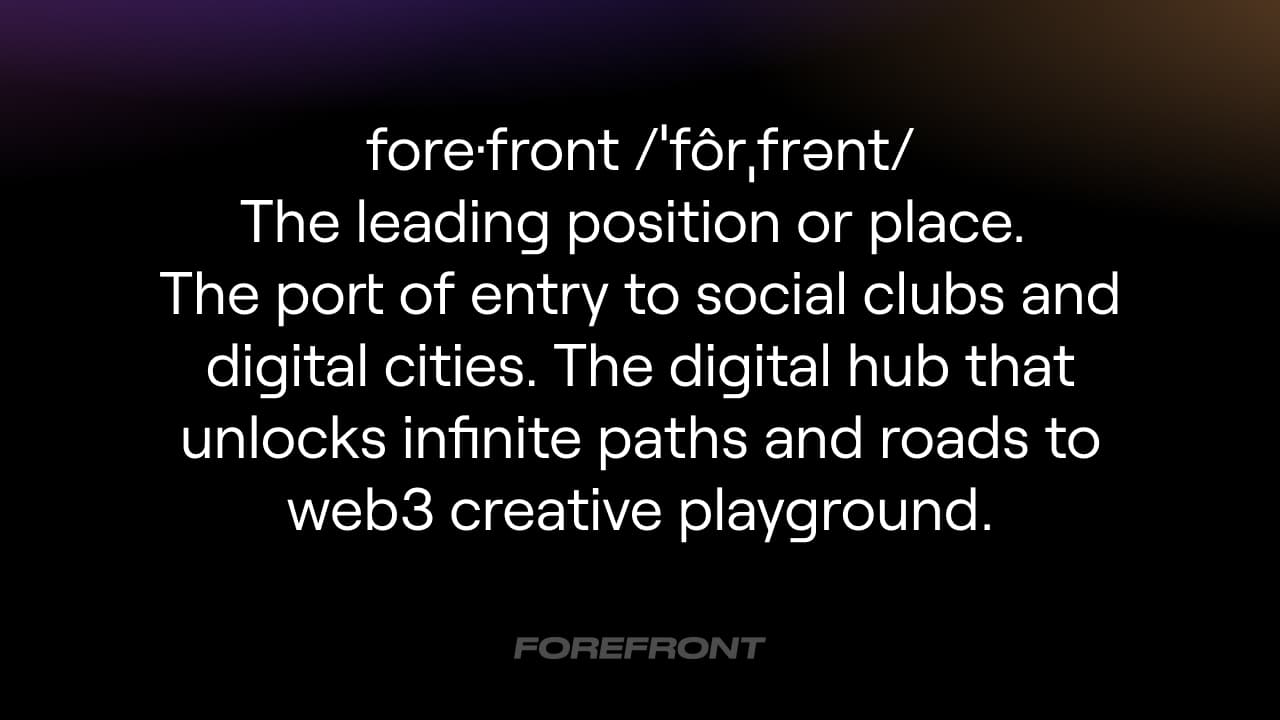 We realize that to accomplish that mission we need to keep up with the pace of change in the ecosystem as a whole — not an easy task but one we're excited to pursue. It will mean continuing to strengthen the DAO and bring more contributors and experts into our community.
That's why today, we are excited to announce that Forefront has raised $2.1M via a community driven treasury diversification round led by 1kx Network with participation from value-aligned strategic partners, angels, contributors, and 22 community members. This addition to Forefront's treasury will help us scale our effort, onboard full time contributors, and continue to build at the the cutting edge of DAOs.
Why diversify?
To some, raising capital — especially fiat — seems unusual for a DAO. To be sure, many DAOs will build huge value without it. The reason this made so much sense for us was primarily the opportunity to continue aligning incentives with the amazing people who have helped shape our journey so far. The people leading this round are many of the mentors, advisors, and contributors who have helped shaped Forefront to this point.
Diversifying the treasury also allows us to invest in new projects, onboard new contributors into our in-house guilds and hire full time staff. Furthermore, de-risking the treasury with a stable and productive asset will also allow us to fund programs via USDC instead of our governance token ($FF), especially given how volatile the market can be when it comes to new social tokens.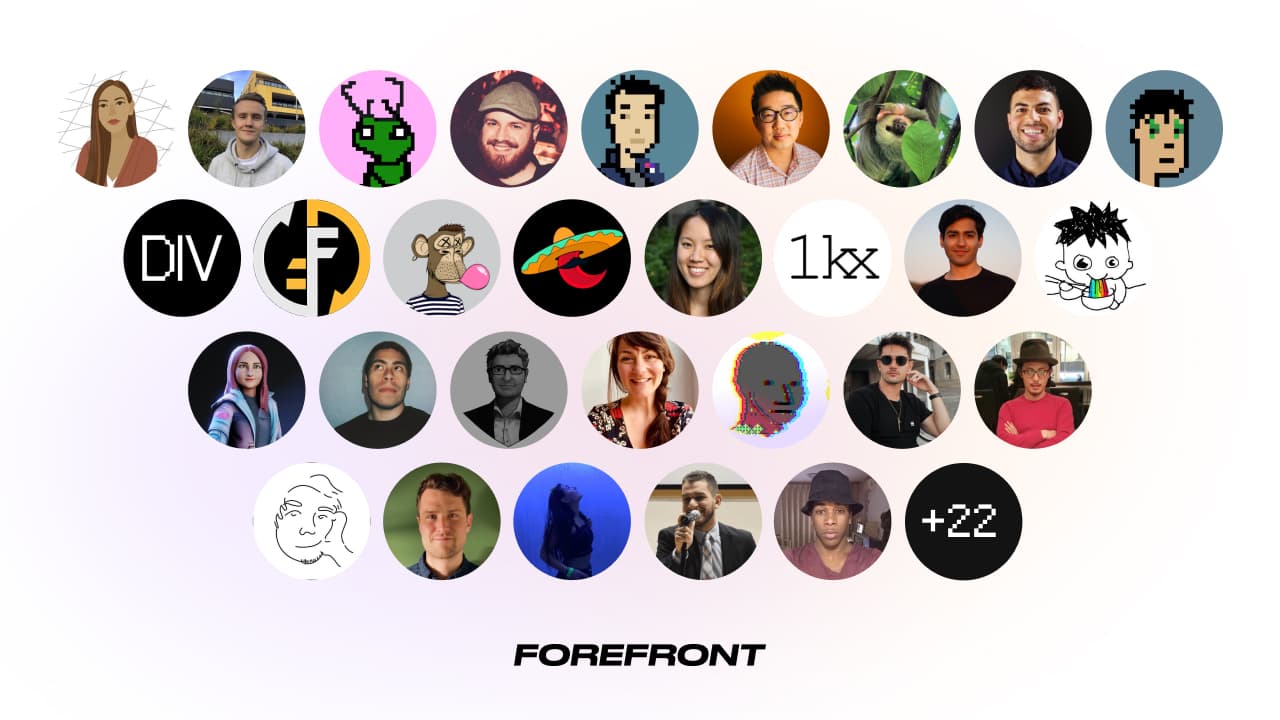 Strategic Partners
Pet3rPan (1kx Network) — round lead, Linda Xie (Scalar Capital), Calvin Liu (Divergence), Metacartel Ventures, Own Fund Collective, DeFi Collective.
Forefront Contributors
Carlos Gomes, Jihad Esmail, Joey DeBruin, Grendel, Makoto Inoue, David Tomu, Rafael, Chase Chapman, Gian Ferrer, Mel Shields, Austin Robey, Marvin Lin, Ellie Day, and Sat Panesar and 22 community members.
Angels
Jenil Thakker (Coinvise), Andy Chen Fang (Synthetix), Kevin Chou (Rally), Patrick Rivera (Mirror), Ian Lee and Will Papper (Syndicate DAO), Brett Shear (Palm Tree Crew), Trevor McFedries (Brud), Samantha Yap (Yap Global), Anthony Sassano (EthHub), James Waugh (Fires Eyes DAO) and Jesse Grushack.
Community driven funding
There's no blueprint for how to fundraise as a DAO, especially in a transparent way that involves the community. We're happy to share our process in the hopes that others can continue to iterate on it.
The initial proposal was hosted on our Forum for community feedback. We then hosted 3 separates hangouts in our Discord with many of the investors leading the round where community members could ask questions and submit ideas. Many changes were suggested, which we incorporated into the proposal. That final proposal was then voted on Snapshot before the process was kicked off. We're proud to be able to involve so many community members in the process and in the round itself.
Join us
We're incredibly excited to start this next chapter for Forefront, and to continue working to build the infrastructure and insight needed for more amazing DAOs and tokenized communities to thrive. But we need help, and our hope in publishing this is to encourage more great people to join in the process.
We're actively onboarding new members into our guilds, including the Writers, Growth, and Culture guilds. Hop into our Discord to see what's going on and how to get involved. Or subscribe to the newsletter to stay up to date with what's happening at Forefront and across the social token space.
Social tokens decrease the coordination costs to building successful communities, ones that can build new and important innovations for the world. Forefront helps connect the world with those communities, and aggregates the insights that they need to thrive. Thanks to everyone who has helped us get to this point, and who believes — as we do — that we've barely gotten started.
Value. Culture. Community